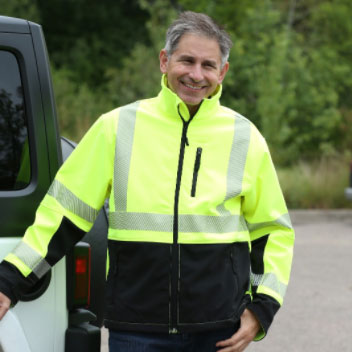 Xtreme Visibility is more than a Hi-Visibility clothing company.
We work hand in hand with our customers to create the safest, most comfortable apparel in the industry. Every Xtreme Visibility garment is impeccably designed for a perfect fit, using high performance fabrics and components that last through countless washes and years of wear.
Founded in 2003 in the northern Minnesota town of Chisholm, the company was purchased and relocated to Minneapolis by Steve Sitkoff in 2013. With 40 years of textile trade experience, Steve brings a commitment to innovation and design, and the desire to build the finest HiViz product in the industry.